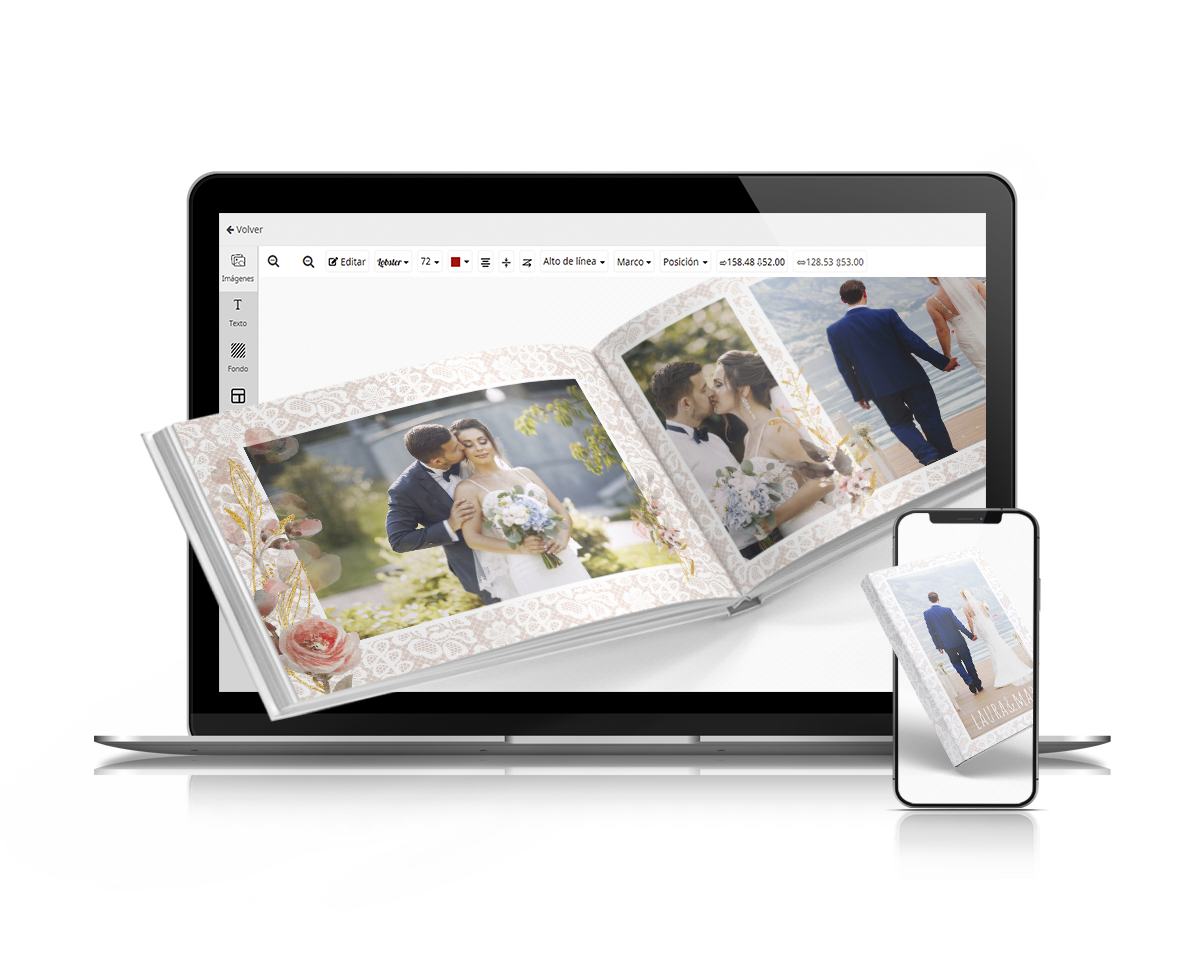 Software for photo album creation and publishing of print and multimedia products
Product customisation editor accessible from any device with an internet connection.
Fully responsive for smartphone, computer or kiosk screens.
Crea plantillas para todo tipo de productos: fotografía, fotolibros, calendarios, lienzos, collage, objetos, señalética y productos de imprenta.
The content that the customer sees on the screen is received by the trader in a ready-to-print file.
Administration panel for creating templates.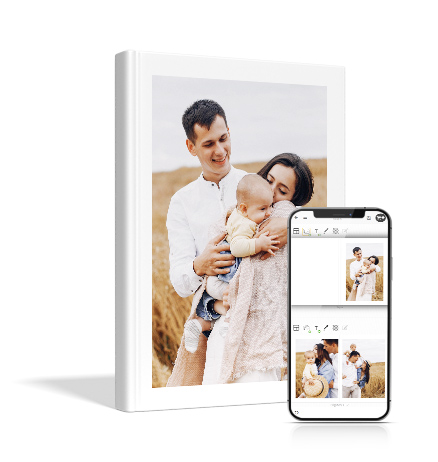 Create a book from your smartphone
Smart photo distribution.
House brand software to boost your own brand with photobooks
The editor is developed to suit the needs of the retailer, so they can take advantage of their printing and finishing equipment to offer consumers the widest range of photobook options.
No manufacturer's logo, symbols or branding on the final products.
Allows a multitude of products to be customised.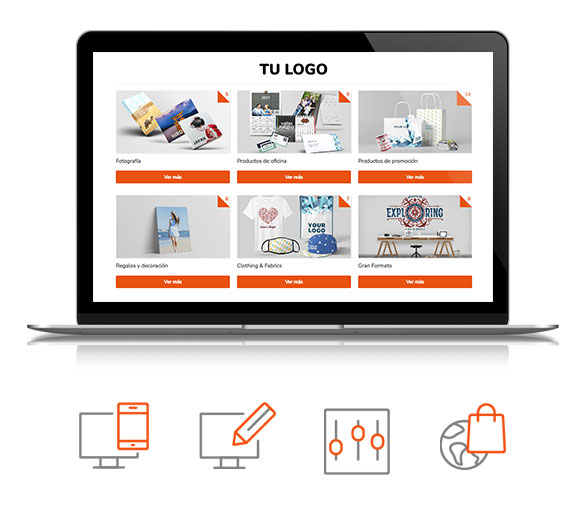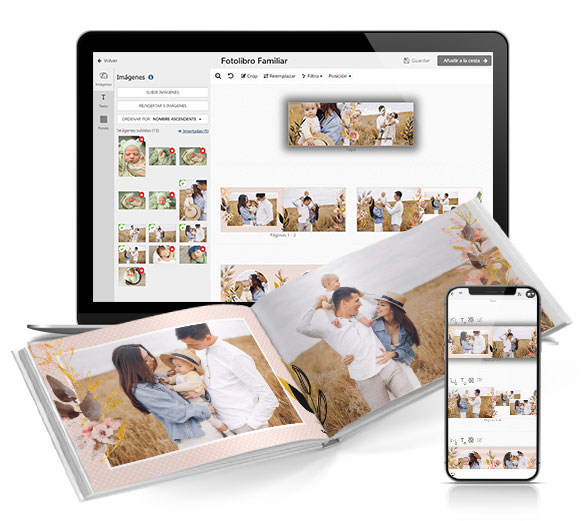 Responsive photobook editor accessible from any device
The photobook editor is designed so that any consumer can easily create photobooks from any device and operating system with an Internet connection.
The editor interface adapts to the resolution of the screen used, maximising the usability of the software on any device.
It is possible to start editing on one device and continue editing on a different one.
Projects are automatically stored, regardless of their status (in progress, pending purchase or purchased).
It makes it easier for consumers to manage their photos
The editor's tools help the customer to choose and organise the photos, which is the main difficulty in creating a photobook.
The customer can add his photos from his device (phone or computer), Google photos, Facebook or Instagram.
Depending on the merchant's preconfiguration, the consumer can add, move and/or redistribute their photos during the editing process.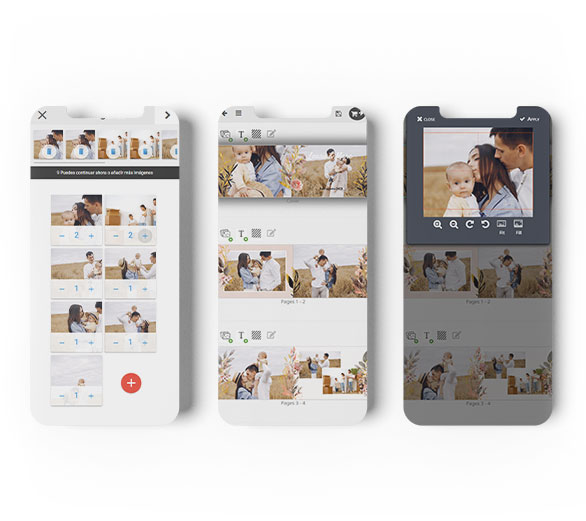 The merchant can pre-configure and pre-design the photobooks offered
The merchant's administration panel allows them to customise the photobooks offered for sale.
Choose the characteristics of the cover, the pages, the binding, the design… among other options.
Configure the user's work mode for each product: automatic, manual or auto+manual.
Create themed photobooks (anniversaries, trips, celebrations…) to make design work easier for the consumer.