Photobook editor and objects customization
Editor accessible from any device with an internet connection for product customization.
Fully responsive for smartphone, computer or kiosk screens.
Create templates for all kinds of products: photography, photobooks, calendars, canvas, collage, objects, signage and printed matter.
What the customer sees on the screen is exactly the same as what you will receive to print.
Template creation administration panel.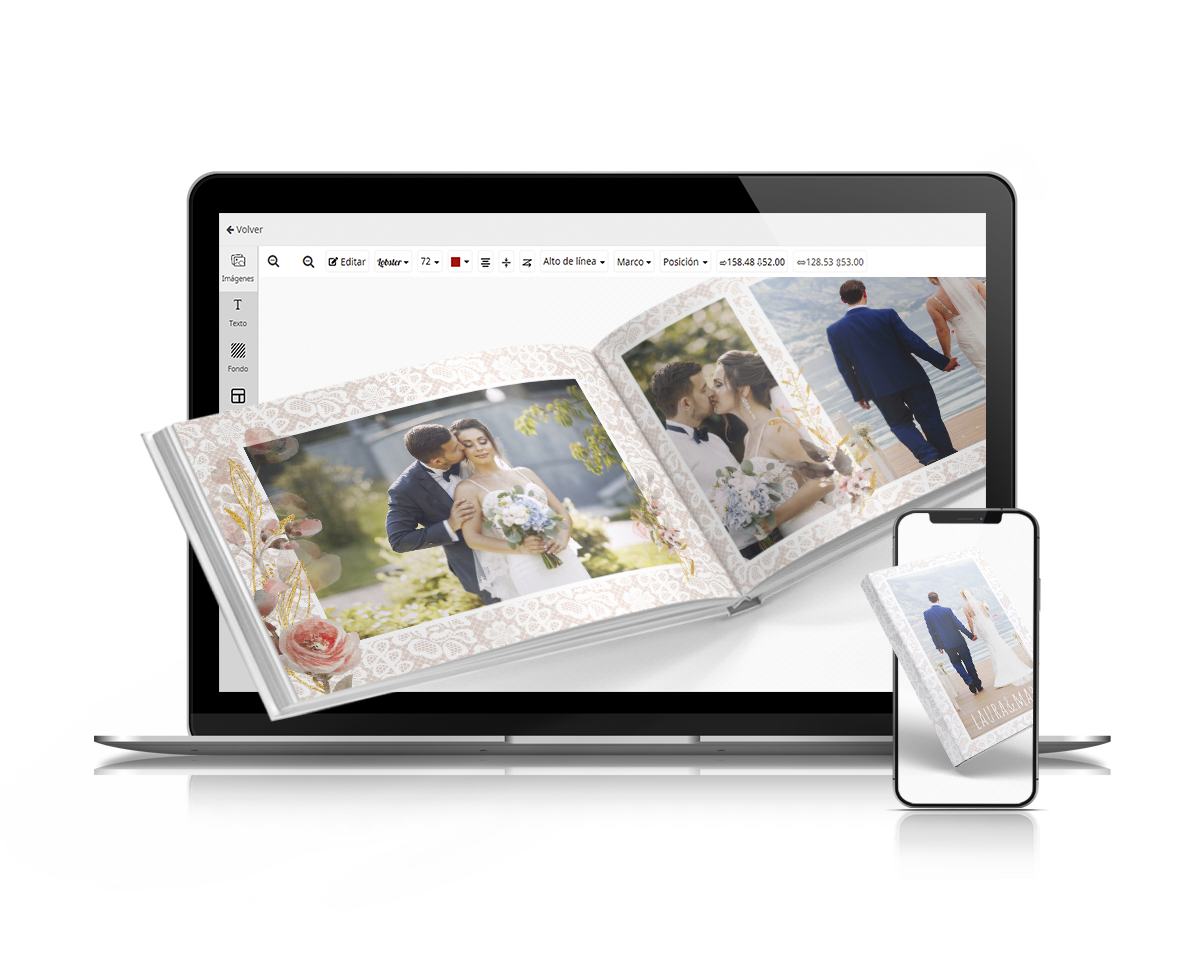 Solicita una demo
De nuestro software online para la venta de impresión personalizada bajo demanda