PREPARE AND PRINT IMAGES
DXPRINT is software that facilitates the printing process for professional photo work and customization. Made for:

Create and import orders from images

Framing images to a format

Retouch color levels

Add text, layers, and borders

Card templates and customize

Printing in JPEG and PDF
The ideal tool to increase productivity in laboratories and print centers.
Increase the quality of your print jobs without losing productivity
prePRINT software for professional printers that enables fast and intuitive image opening, sizing, panning, color level adjustment, and final export or printing.
Designed for printers
Aimed at those printing professionals who need to gain productivity and quality at the service of framing and retouching images
Photography stores with sublimation or inkjet printing equipment.

Photographers and professionals who need to frame and retouch.

Printing centers and photographic laboratories.

On-site customization points in shopping centers.
Simple and effective
Its ease of use and simplicity represent a significant time saving for the printer compared to using common editing tools such as Corel Draw, Photoshop, Lightroom or Illustrator.
Joint processing by groups of images.

Operation similar to a minilab console.

Compatible with all types of printers

Advanced features for vector printing Features
Basic and advanced functionalities
prePRINT provides you with a set of functionalities that will allow you to manage most of the work related to photographic printing. Available in Spanish, English and Portuguese.
Basic Operation
Import selection of images or entire folder.

Apply a predefined size or keep the original size.

It allows creating new sizes for extensions, banners, etc.

Options to touch up color or add effects, frames and text.

Framing options: adjust, crop, zoom, rotate, retouch areas.

Allows you to save jobs for later editing.
Advanced Operation
Includes pre-defined photo ID compositions.

Allows you to create custom edit guides.

Compositions with rounded edges and vector layers for direct printing on mobile phone cases, methacrylates, etc.

Generation of vector PDF files with special layers of white background, varnish and cut lines.

Automatic software update online.

Optional connection to online catalog service for composite products with templates.
Three types of products: photo prints, card designs and custom templates.
In addition to offering different predefined copy sizes and ID layouts, prePRINT allows the printer to create its own templates. Includes editing guides for custom presents like phone cases, puzzles, etc.
Different kinds of products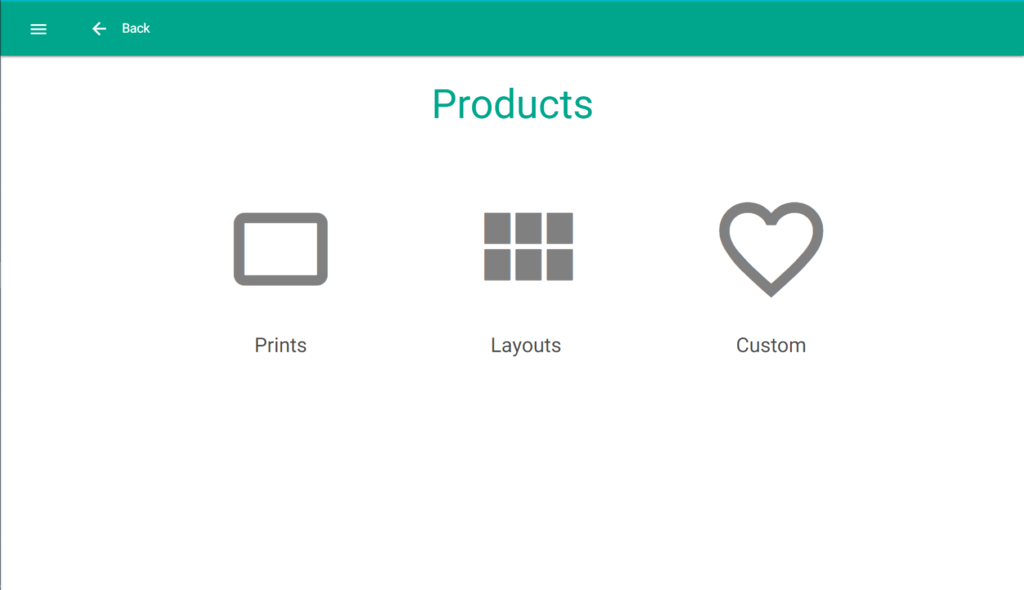 Predefined copy sizes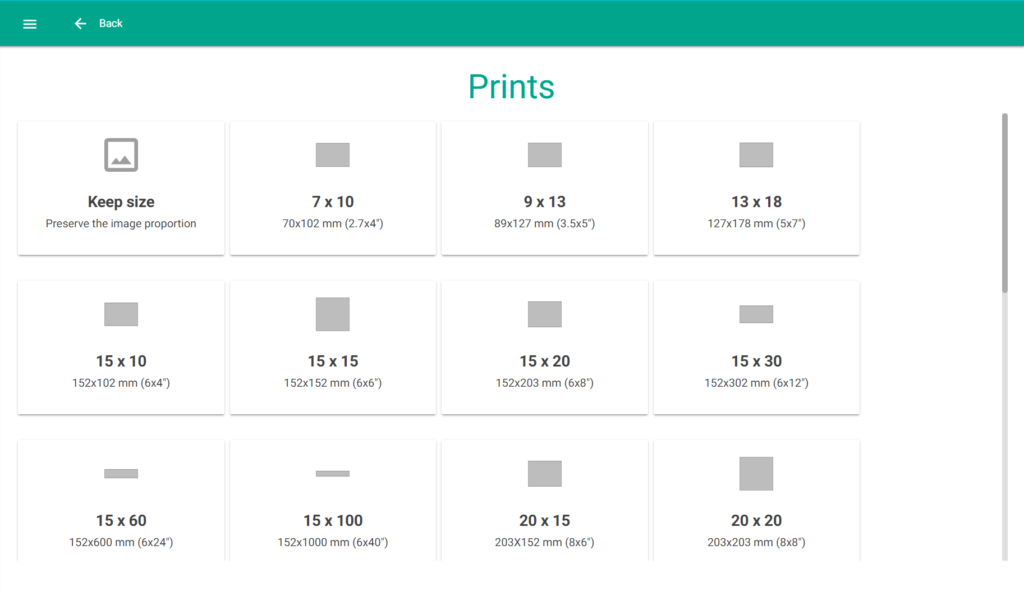 License Photo Compositions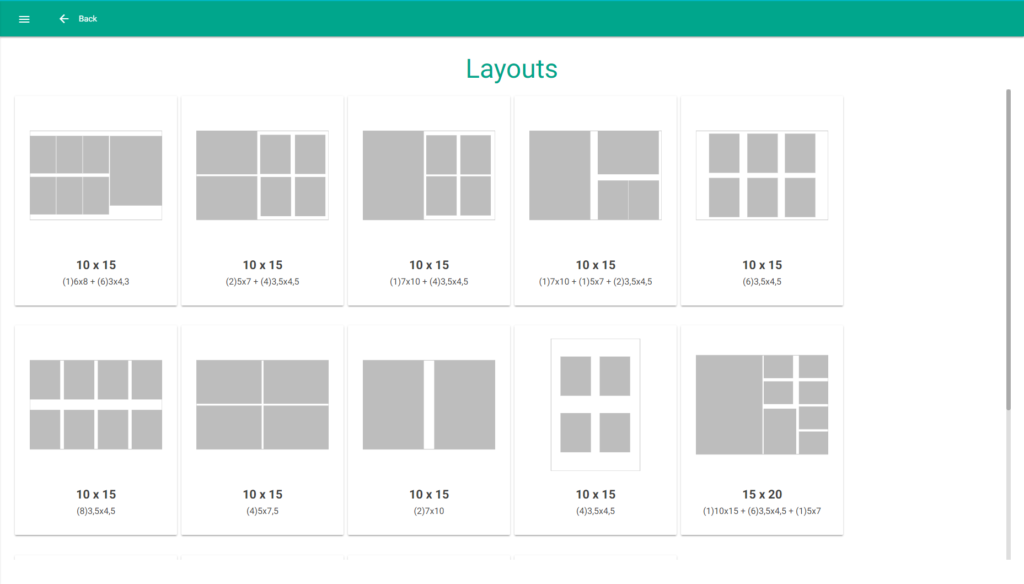 Custom templates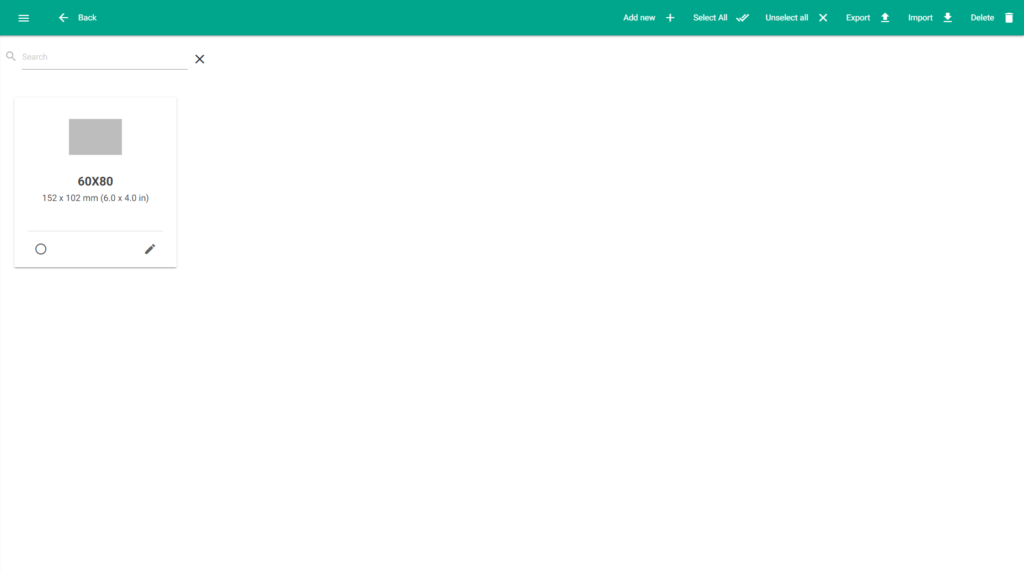 Color retouching, effects, frames and texts tools.

Allows you to retouch the color levels of each image, apply a gallery of effects, create frames of any color and thickness and include free text in the images.
Color adjustments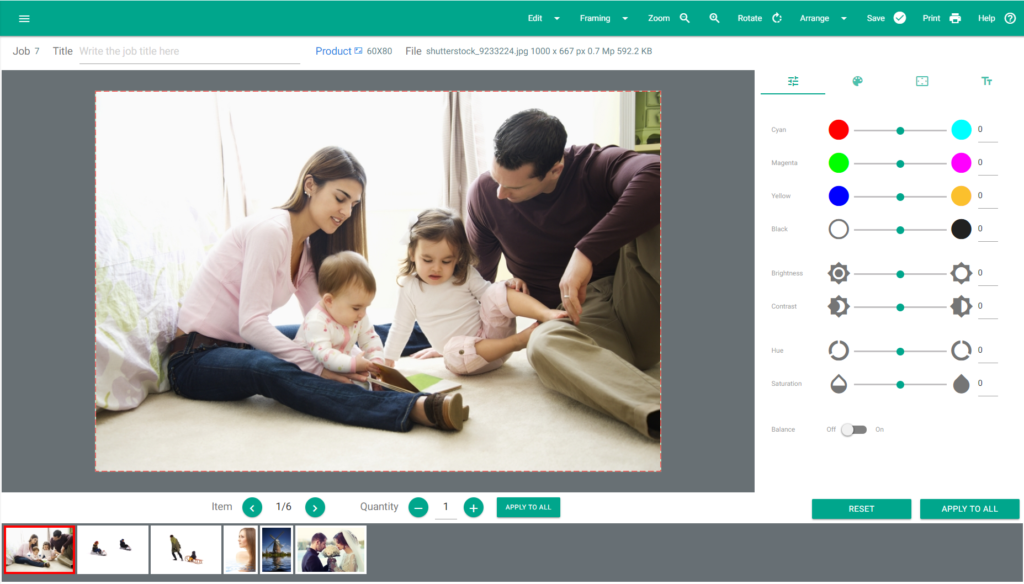 Effects galleries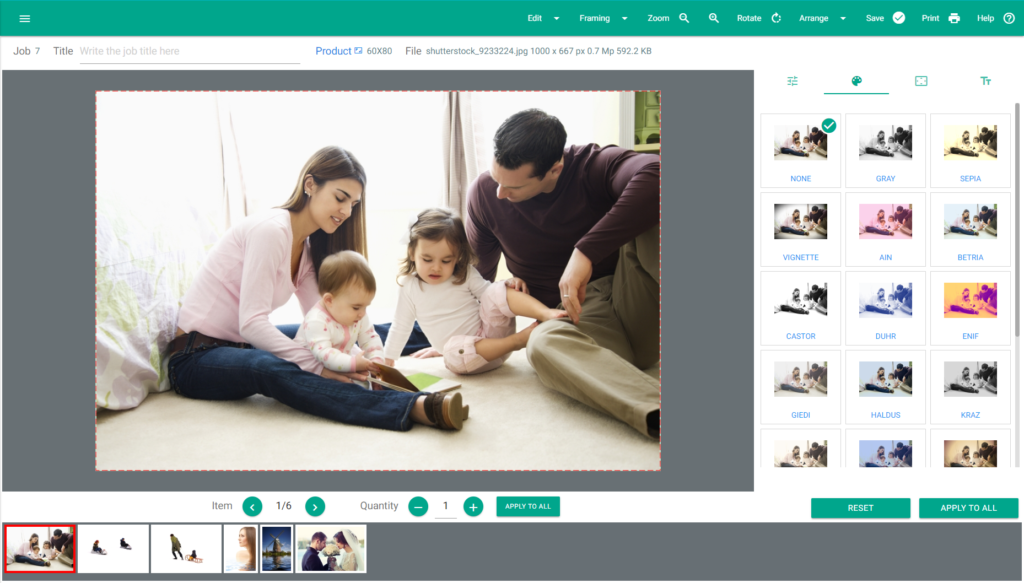 Borders and margins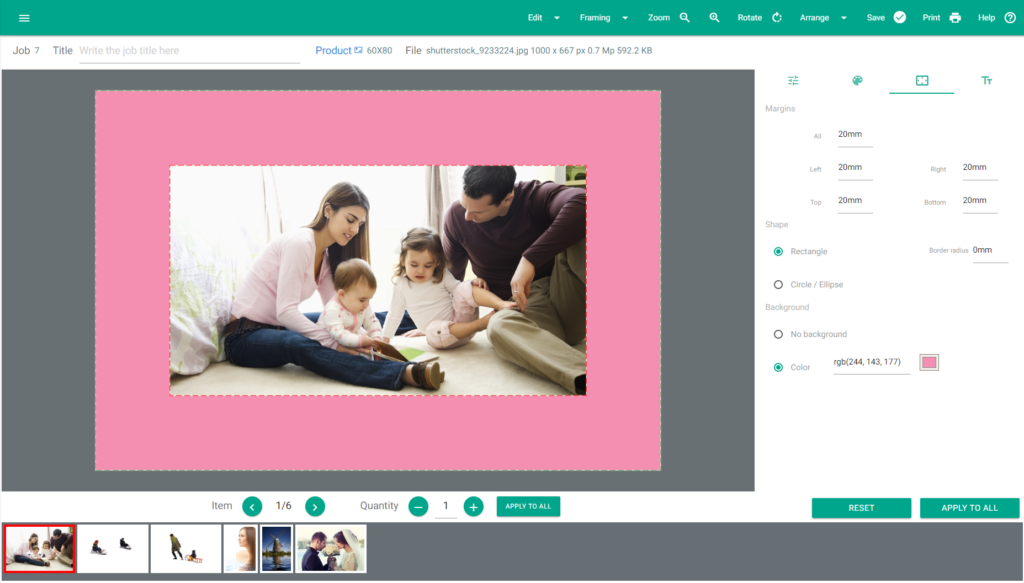 Add texts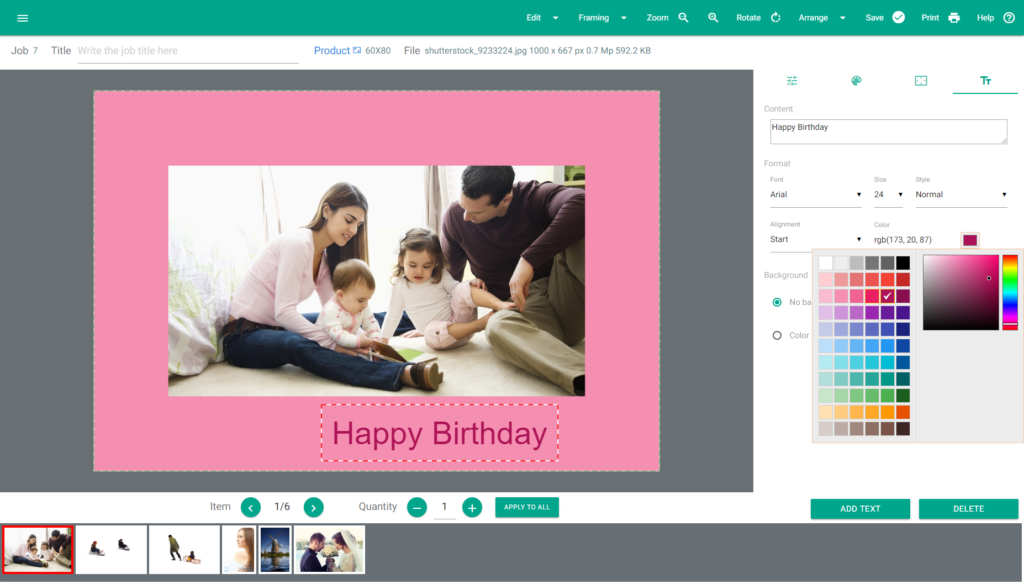 Framing images in the printable area
Images and paper are not always in the same proportion. prePRINT solves the problem of fitting the image to the paper or the printable area by offering the options of Fit Image, Fill Paper, Rotate Image, and Zoom.
Adjust image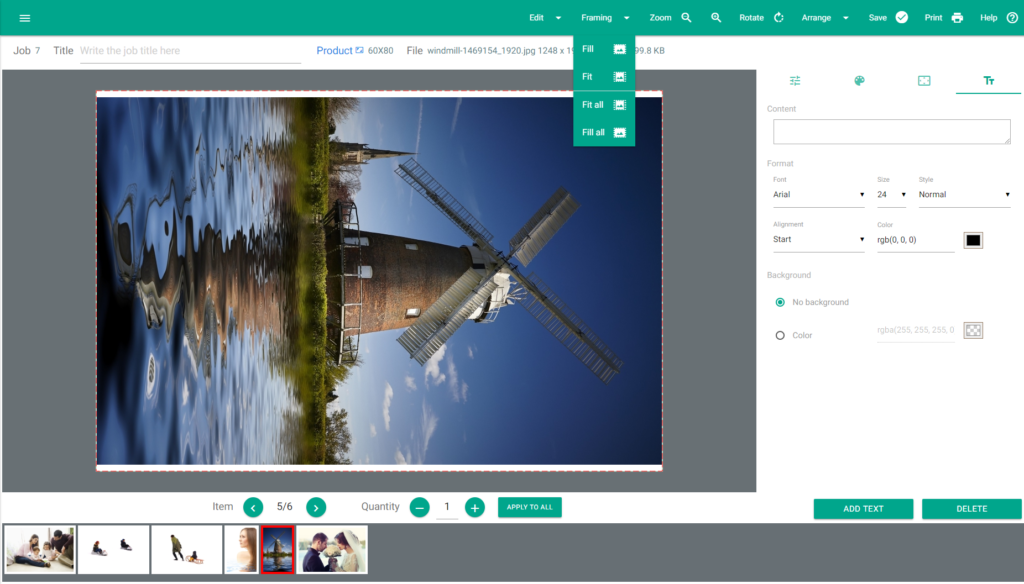 Enlarge image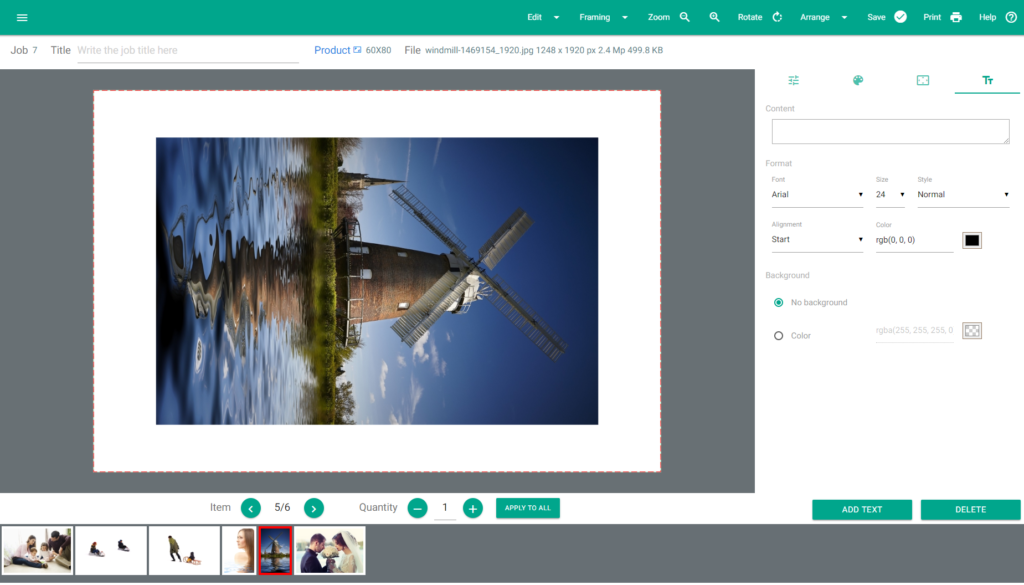 Rotate image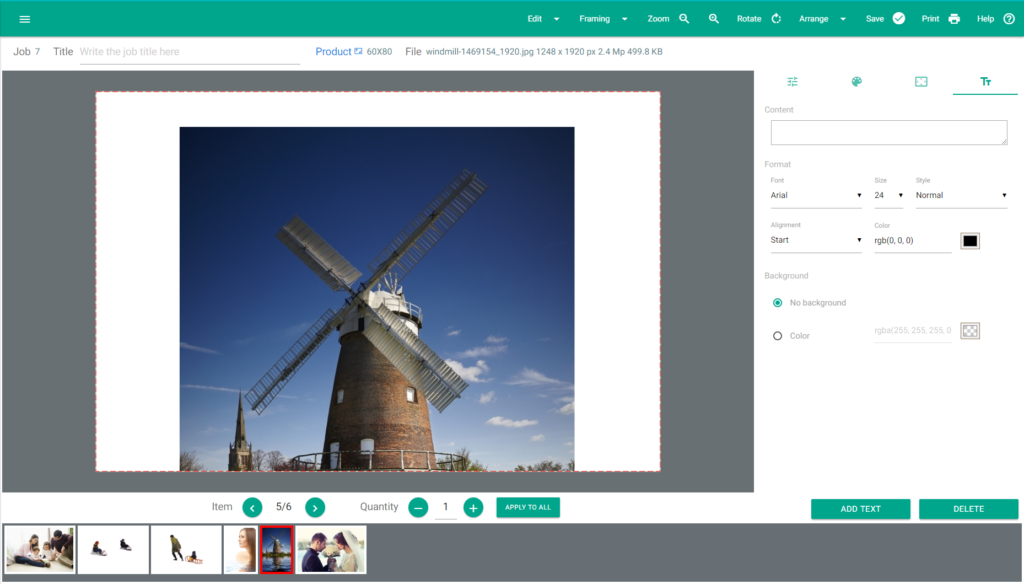 Cutting area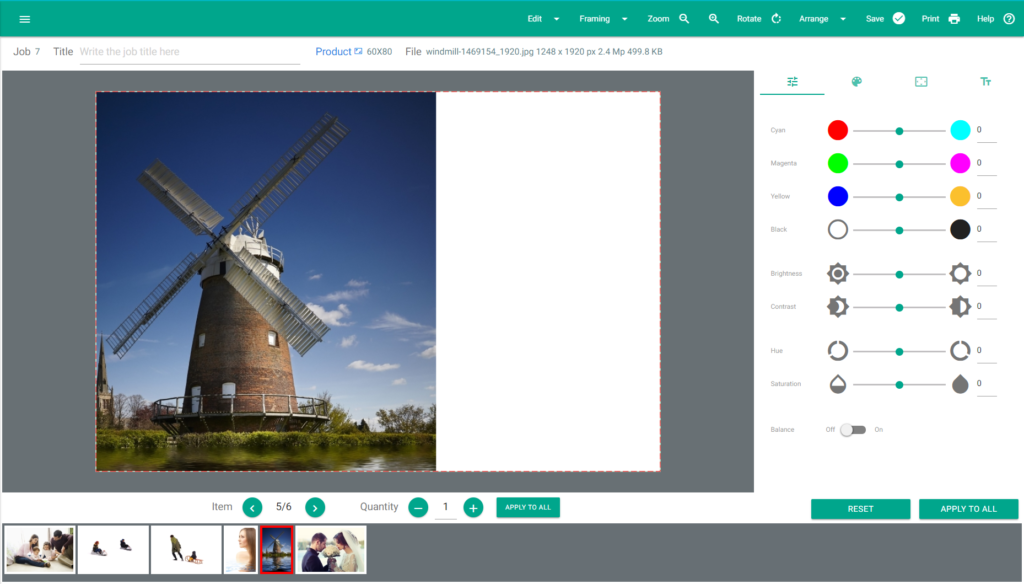 Link DXPRINT Operating Manual
https://drive.google.com/file/d/1hHsFFoWnywia3TUTJCKaygI5d9rfzhZi/view?usp=sharing
Download DXPRINT installer

Download  DXPRINT version and see how its editing and adjustment functions will help you improve your production.
Download DXPRINT for Windows 7/8/10 32bits
https://stable-imaxel.s3.eu-west-1.amazonaws.com/imaxel-dxprint/windows32/imaxel_dxprint_x86_stable.exe
Download DXPRINT for Windows 7/8/10 64-bit
https://stable-imaxel.s3.eu-west-1.amazonaws.com/imaxel-dxprint/windows64/imaxel_dxprint_x64_stable.exe
Update ID templates for 9×13 and 13×18 paper (Fujifilm paper width 127mm)
To add the 13cm sizes, you must have previously installed DXPrint, and then download and run the file found at this link.
When you start DXPrint again, the application will load the new sizes.
https://applications-imaxel.s3.amazonaws.com/imaxel-preprint/install/products/dxproducts_products_fuji_202107.exe